This afternoon I went out on the deck to take some pictures for my Gardener's Soap sets. As soon as I sat down on the deck, Tucker came over and layed right down in front of me. He thinks any time I'm at his level it means I want to have him in my lap.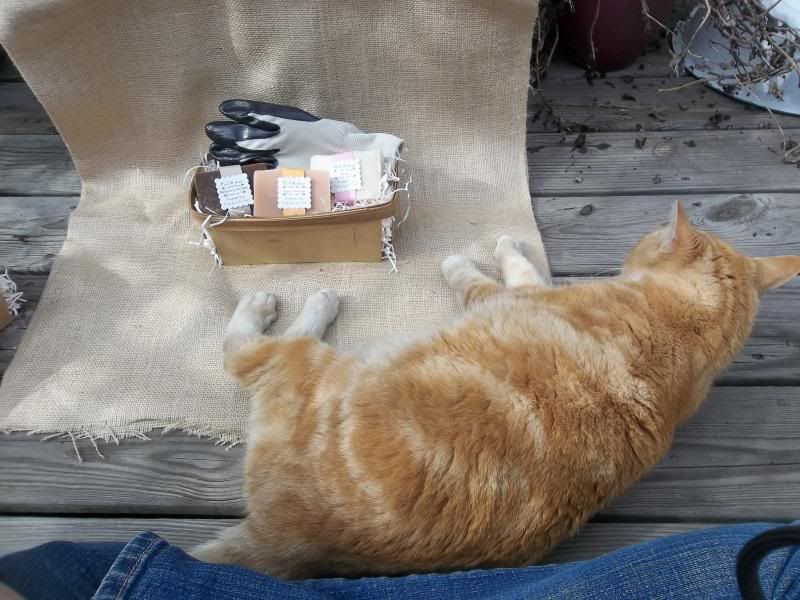 It's hard to resist a face like this, though!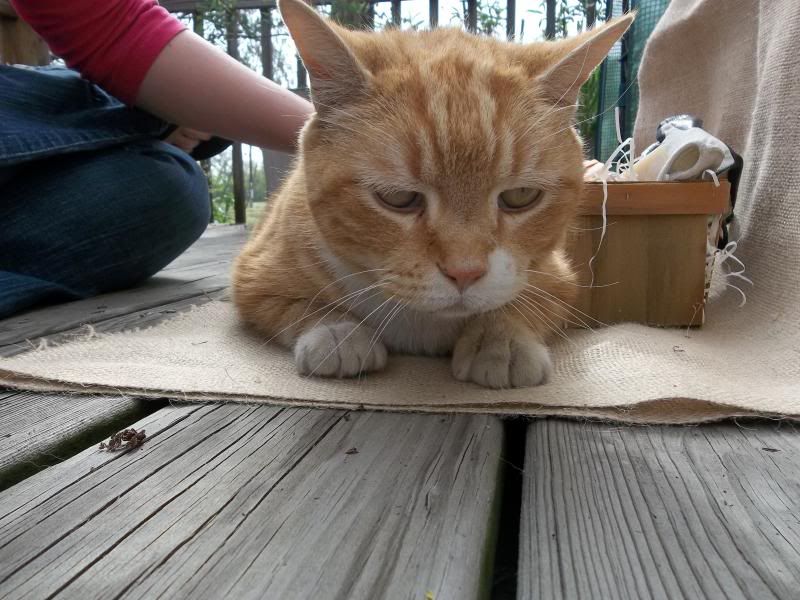 David bought me the bird feeder on the left as a Christmas present. It's by far my favorite present of the year. My brother and his girlfriend got me a Tractor Supply gift certificate for my birthday (in early April) and I got a thistle sock to add to my bird feeding area. I've already got Goldfinches! And I put out a suet feeder with nesting material. I hope to have lots of birds all season long.
Here's my mini-greenhouse experiment. I wanted to plant some baby bok choy, but I'm not very good at keeping teensy seeds like that watered if I plant them in the main garden. I figured I'd plant them in the window box right on the deck, so I see them every time I go outside. I'm leaving the plastic wrap on until they germinate, then I'll take it off. I figured it'll keep the soil warm and moist so the seeds have a better chance.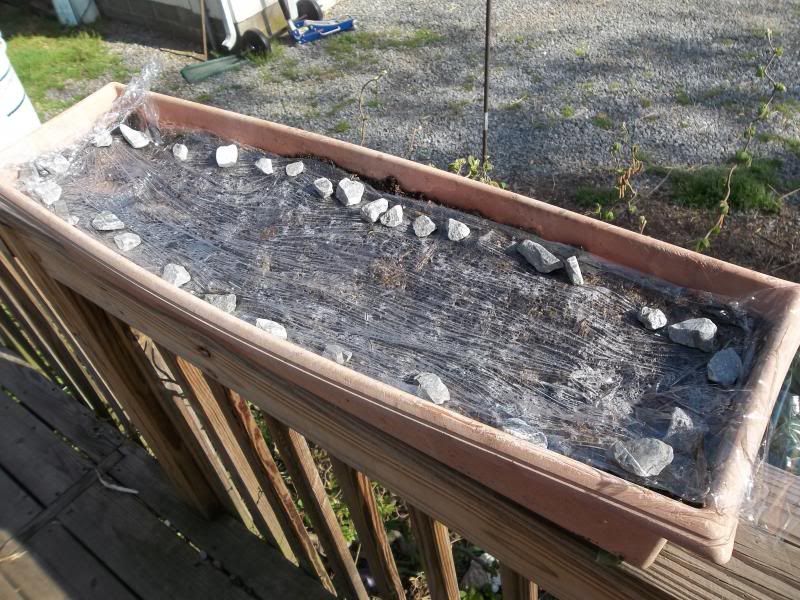 And check out what David made me! He carved these utensils by hand, out of chunks of poplar his coworker gave him. I love them! They're his first carvings, and I think they're great! I hope to use them for many years to come.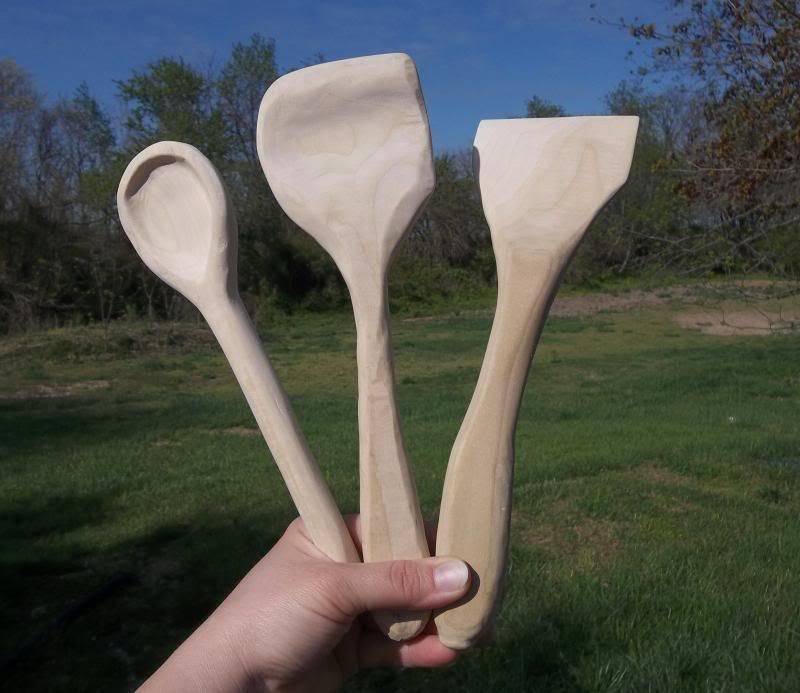 Both of my does (rabbits) are hopefully pregnant and due any time now. Hopefully I'll be posting baby rabbit pictures soon!