A while back I saw th e cutest picture of a terrarium while I was browsing through Pinterest. It had nice green moss and the cutest little felted sheep. I remembered that idea last week before I went to visit my Aunt Linda for our annual Must Love Knitting weekend (you know, a weekend filled with great people, great food, and great yarn!). I thought it would make a nice gift, so I researched how to make them and got all the materials.
They're very easy to make. You need a few basic materials first, like a container for the terrarium, some pebbles, horticultural charcoal, seed starting soil, moss, and any decorative items you want to include.
I already had the jars on hand, plus the pebbles and seed starter soil, so I just went to my local nursery/farm supply store and bought a bag of charcoal.
The first step is to put a layer of pebbles on the bottom of the jar to help with drainage. Then you place a layer of charcoal on top of the pebbles. The charcoal helps filter any toxins and keep the terrarium clean.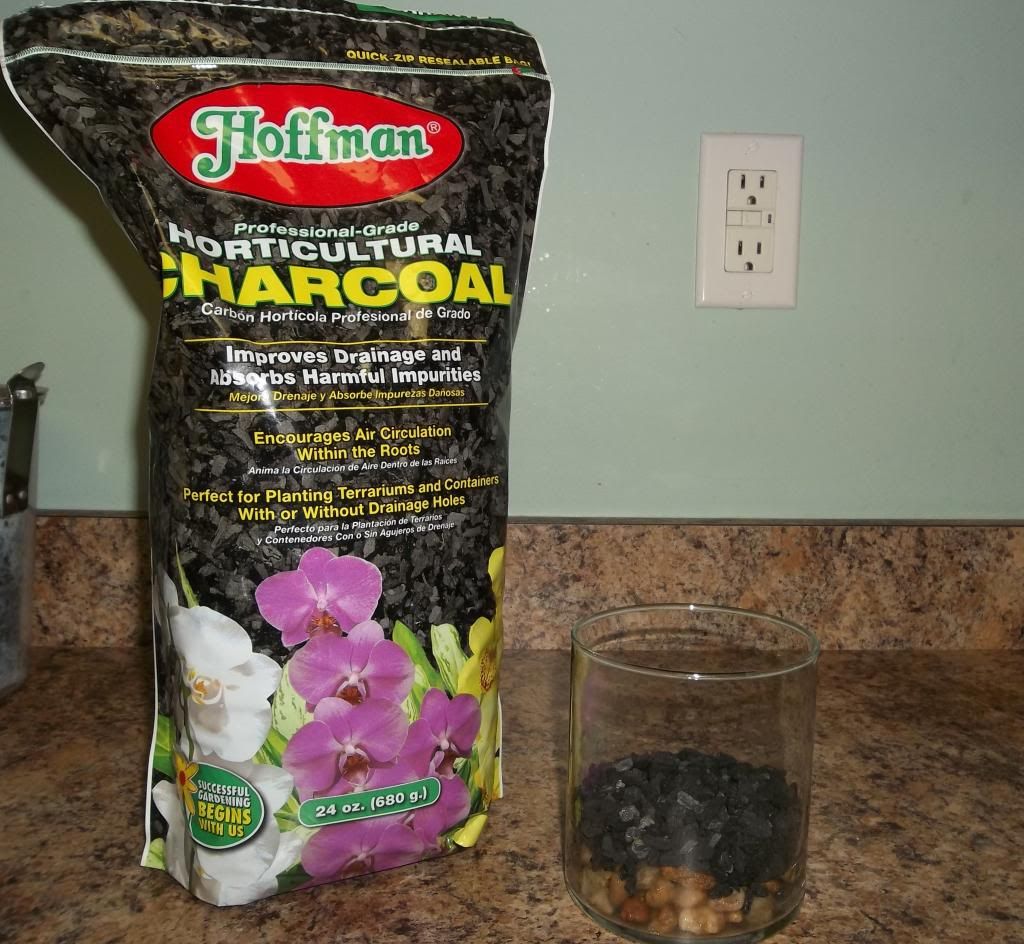 Next comes the seed starting soil. It's recommended to use that, instead of regular potting soil, because the starter is sterile. Moisten the soil so it's easy to put in the base of the jar.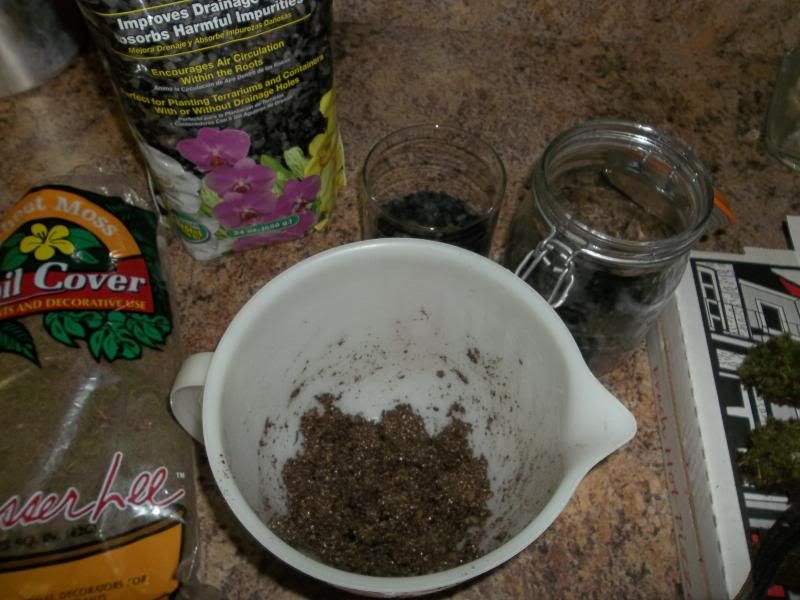 Then you can add the moss. I went out in our front yard and dug up moss, but you can also buy moss. I bought some dried sheet moss at the garden supply store as well, but I ended up using moss from my yard. I wanted it to look like pasture, not jungle, so I went with the yard moss.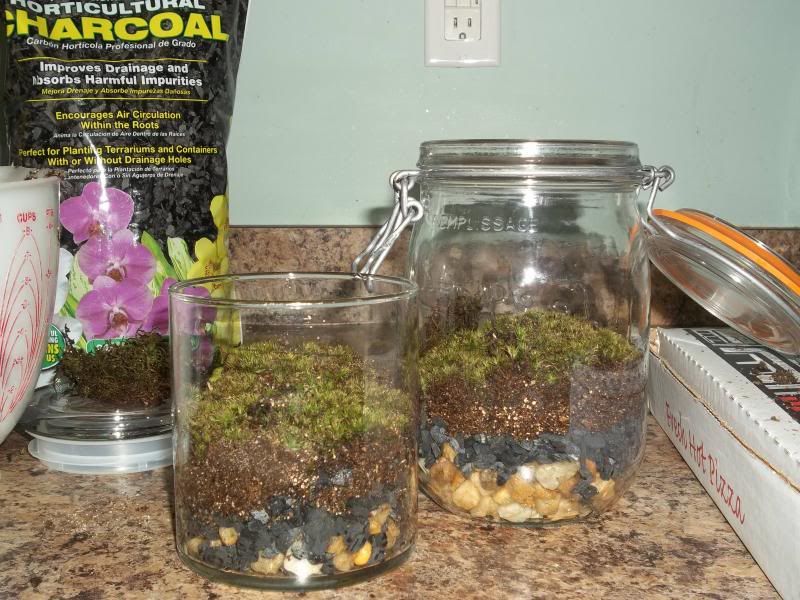 When the moss was settled in and all the gaps filled, I got to work on my decorative addition. I knew exactly what I wanted to add...little sheep! I needle felted these little sheep, then used half of a toothpick to keep them in place in the jar. The pointed end goes into the sheep, and the broken end goes in the moss.
Aren't they cute!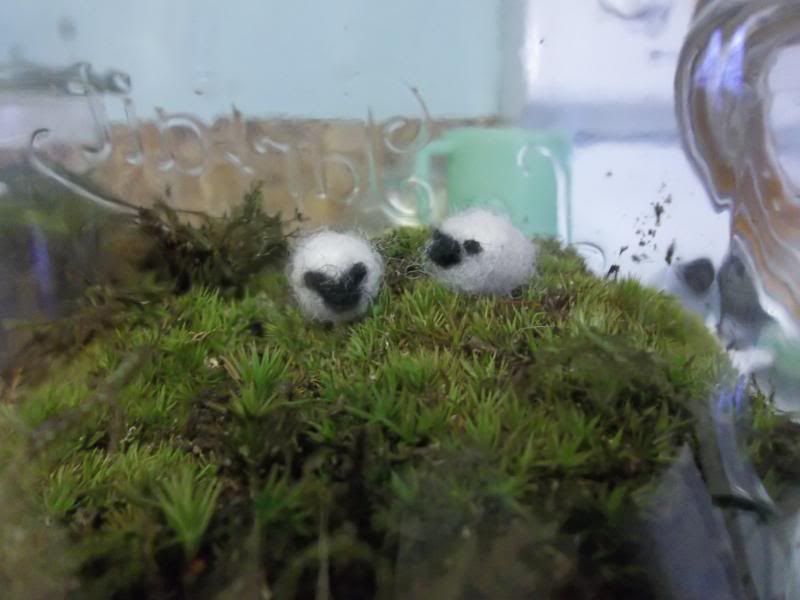 This is Aunt Linda's terrarium.
And this is the one I gave to Debbie, Aunt Linda's friend, who has been part of MLK weekend since the start!
They're easy to care for, too. They need bright, indirect light, and a light watering now and then. When the jars get condensation on the inside, they just need a little venting.
Now I'd like to make myself one, and maybe I'll play around with other felted items inside...maybe cattle? poultry? So many possibilities!