This past winter we had our 2 Southdown ram lambs processed. One went in our freezer, and the other went to a friend. The lambs were born and raised here, living their lives grazing on pasture just like sheep should. I don't like wasting parts of animals we raise for food, so the lambs' hides went to be tanned. They're back now, and for sale.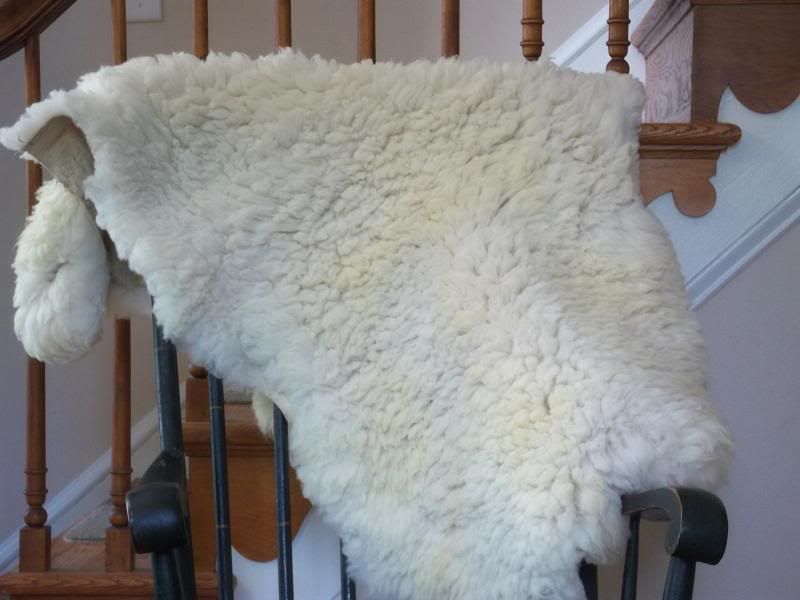 These sheepskins make perfect rugs. Imagine getting out of bed on a cold winter morning and sinking your toes into the soft, wooly warmth of a sheepskin rug!
Sheepskins also make great cushions for chairs and car seats.
They're both done in a washable tan, so they're very easy to keep clean.
The leather is supple and soft.
The two hides are shaped similarly, but are not exact. They are approximately 46-48" long and 30" wide at the widest part. Each hide is marked with the number "235" and has several small, hardly noticeable holes from the tanning process.
Each hide is $160 plus shipping. Let me know if you are interested or have more questions! They're listed in the Etsy shop.