Lookie who lost her tail!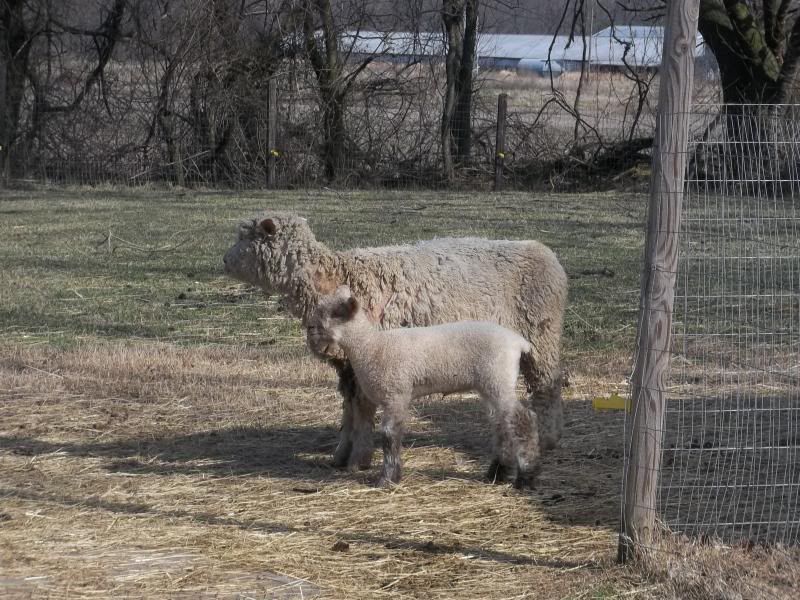 Barley (L) and Bean
The ram...who needs a name.
Barley, who I really don't want to sell and am considering keeping.
The ram pestering Cogburn
I managed to catch the lamb and snap a few pics. She's getting heavy!
I set up the electric net fence today to keep them off the pasture now that it's growing. I'm going to lime and fertilize it this coming week (hopefully).
The sky was so pretty tonight.