Yesterday I checked Ida's udder when I did chores around 5pm, and I thought it looked like she might kid soon. She was eating well though, so I thought she must not be too close.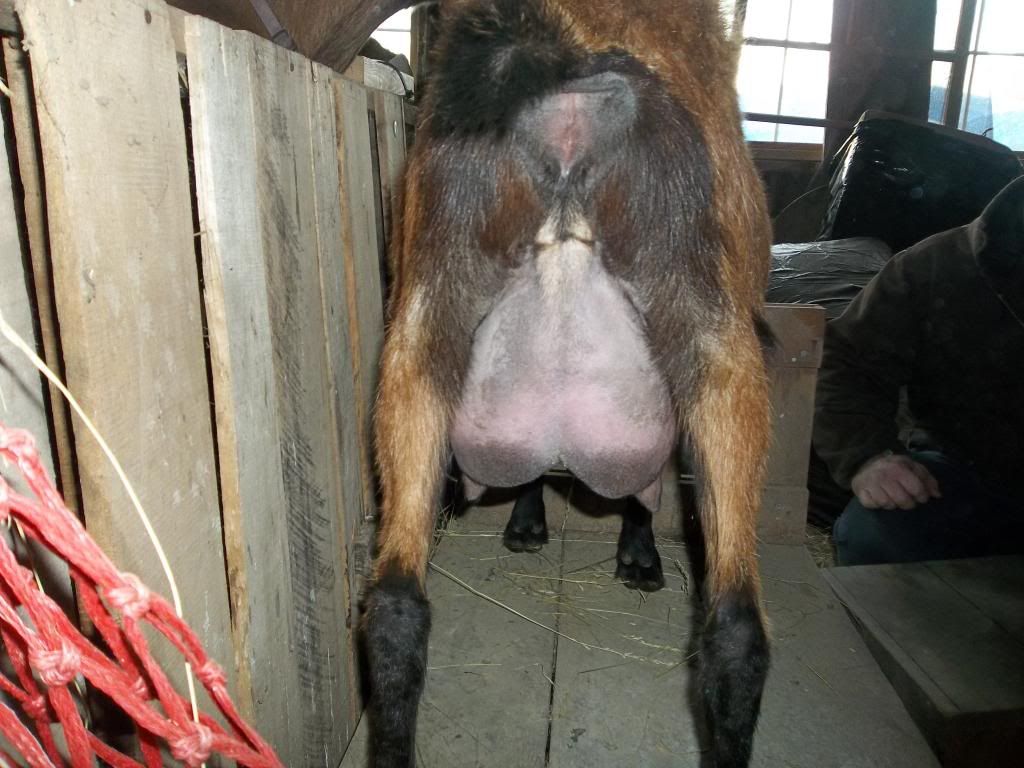 So I checked on her at 8pm and she looked the same. She was slightly more vocal than normal, but there was no discharge, and she was chewing her cud. At 10pm I went up to bed and turned on the baby monitor, and what did I hear? I heard a baby goat. Darn it! I missed it. So I dressed again and went out to the barn and saw an almost-dry buckling!
I'm slightly bummed she only had 1 kid, but I figured by her size she may only have one. Plus, I'm really impressed by how easily it seems she had him, and she's got great motherly instincts.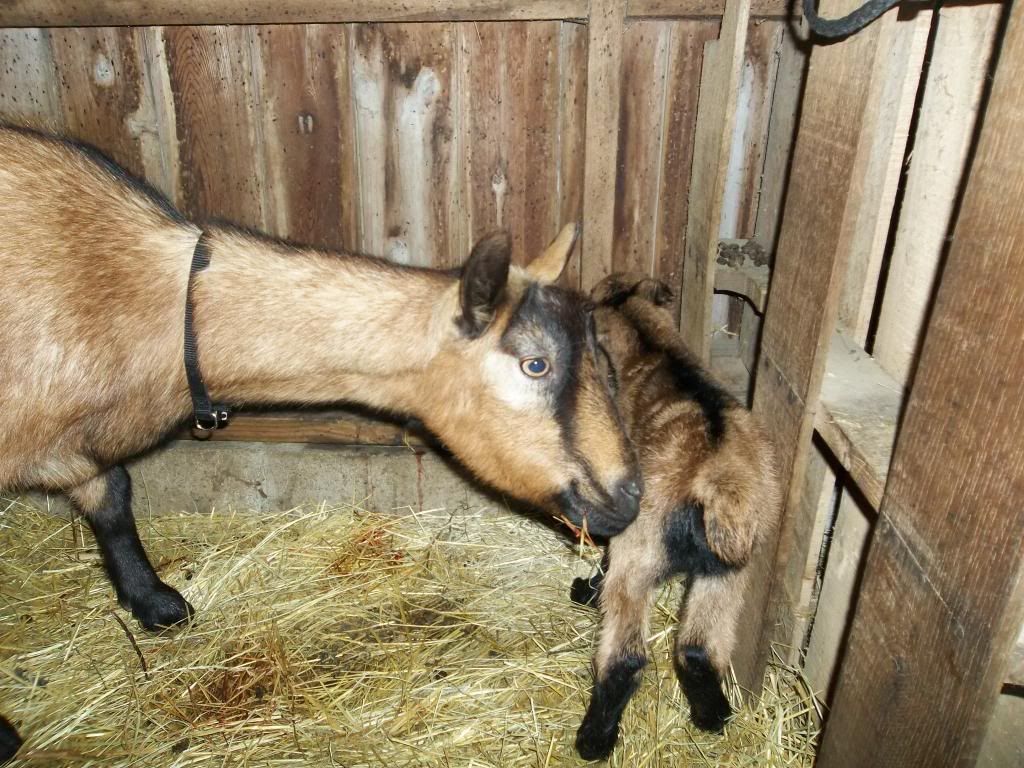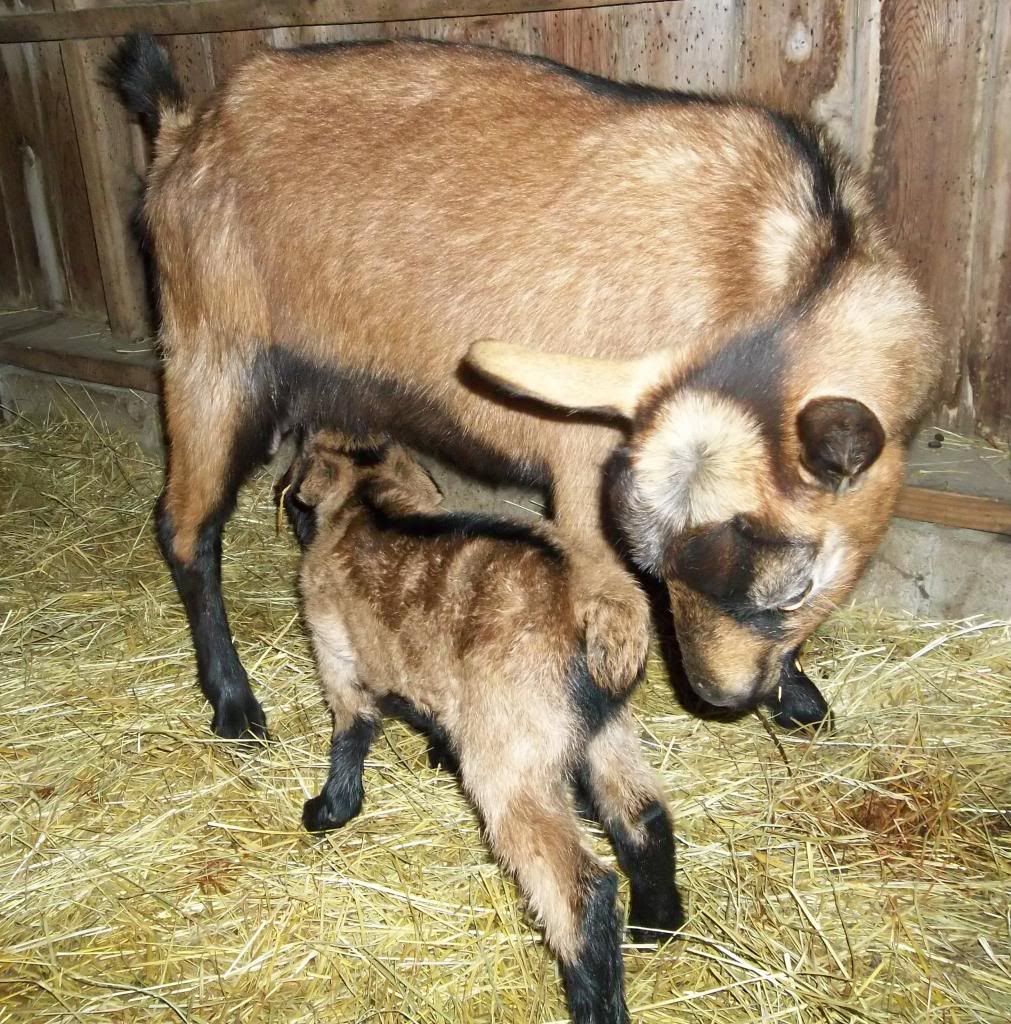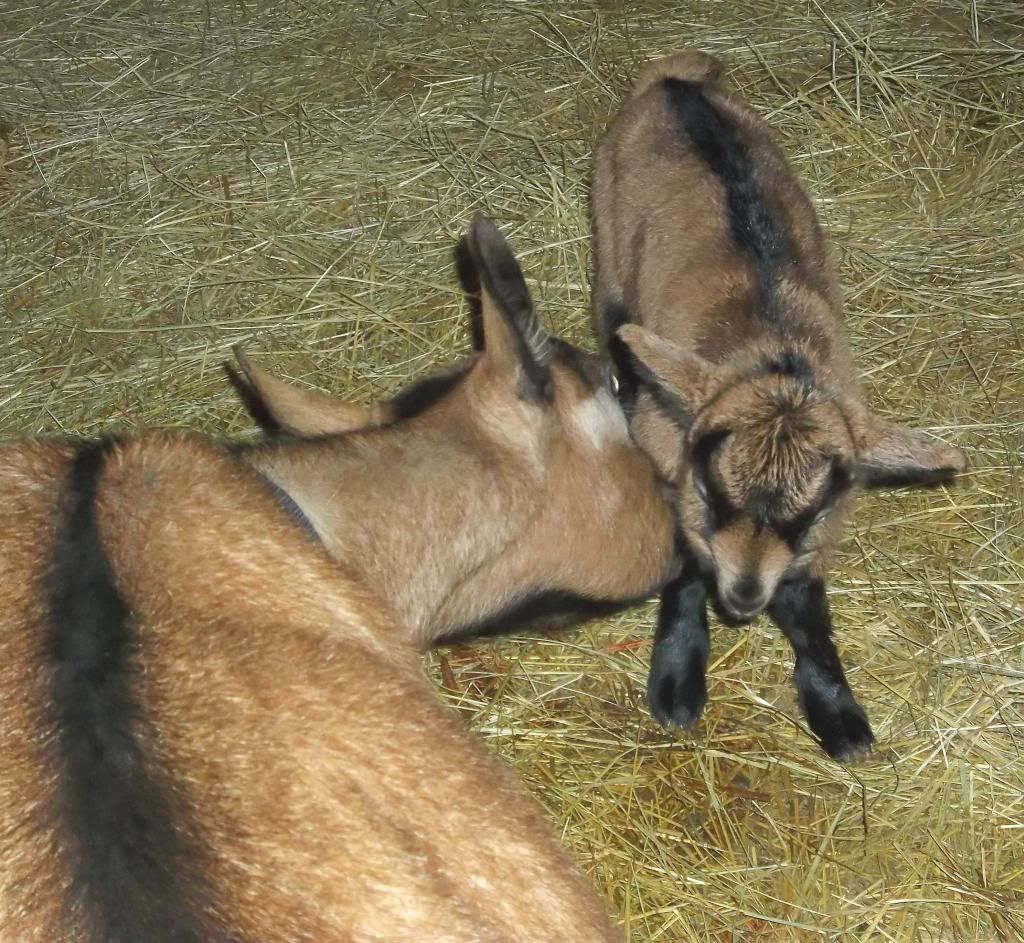 He is 9 lbs and cute as a button!