The brush in the chicken run has been getting a bit out of control, so I got help from my landscaper crew.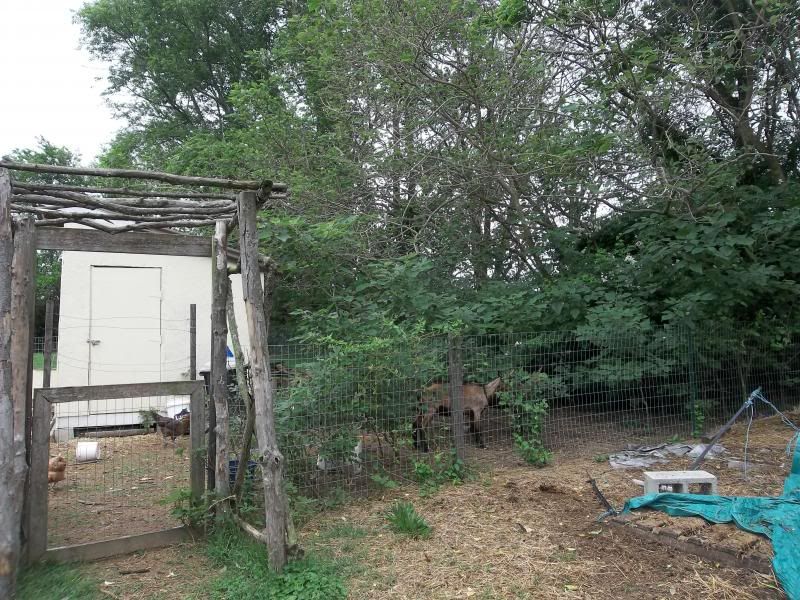 They got to work immediately.
They are very enthusiastic and love their job.
They work for very little pay.
It's a pretty good deal on my end...and I don't hear any complaints from the crew either.