Warning, crappy pictures in this post. I was too lazy to get good pictures (or at least try to get good pics) because I wanted to stop procrastinating and just blog already.
Just before Halloween a farmer I know from work gave me a couple of pumpkins he grew. He said they were called "peanut pumpkins" and were hard to find, and he grew them every year and gave them away to friends. I offered to buy a couple, but he said I could have them. They were interesting, and I thought I'd save some seeds and grow them next year. He said they were good for pies, so I also wanted to cook them down for puree.
Last week I was looking through my
Baker Creek
2013 seed catalog, dreaming about the garden. You've got to get one of their catalogs...just amazing. So I was looking through the catalog and found the peanut pumpkin! Turns out it's called
Galeux D'Eysines
, and it's a type of squash. I read it is used in France for soups, so I decided to make a soup out of one of mine.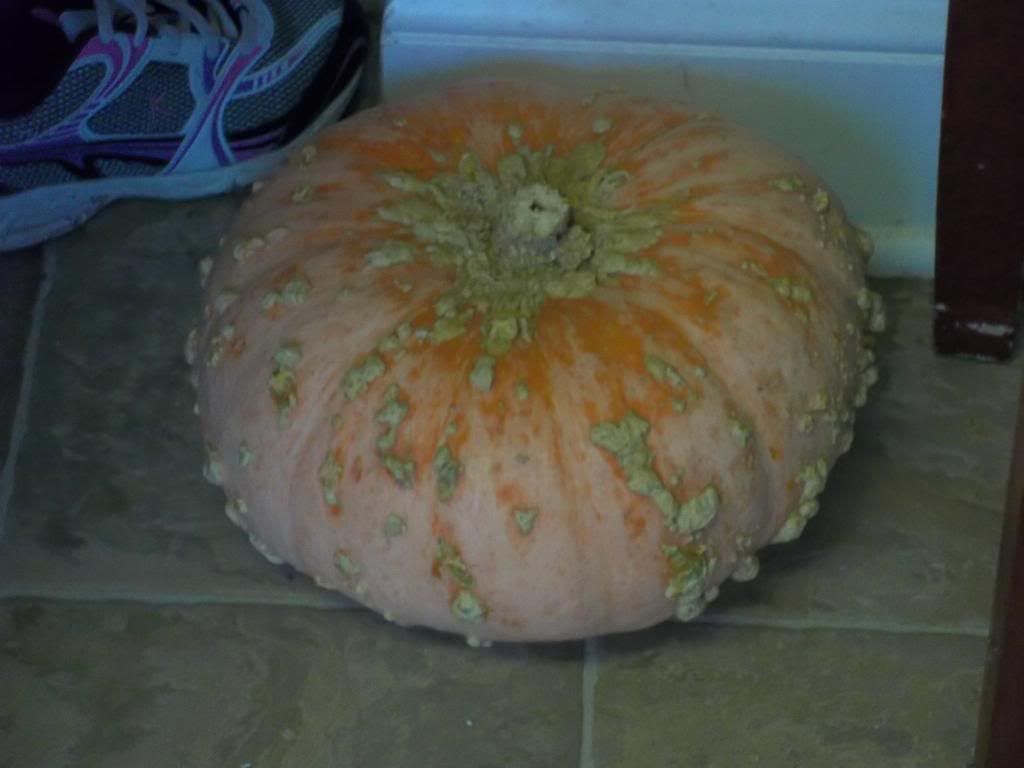 So I cut it in half, removed the seeds, and baked it in the oven until it was tender. Then I scooped out the flesh and put it in a pot with some sauteed onion, salt, and pepper. I heated everything together, then pureed it in the food processor. Then I returned it to the pot and added cream and come curry powder. It's delicious!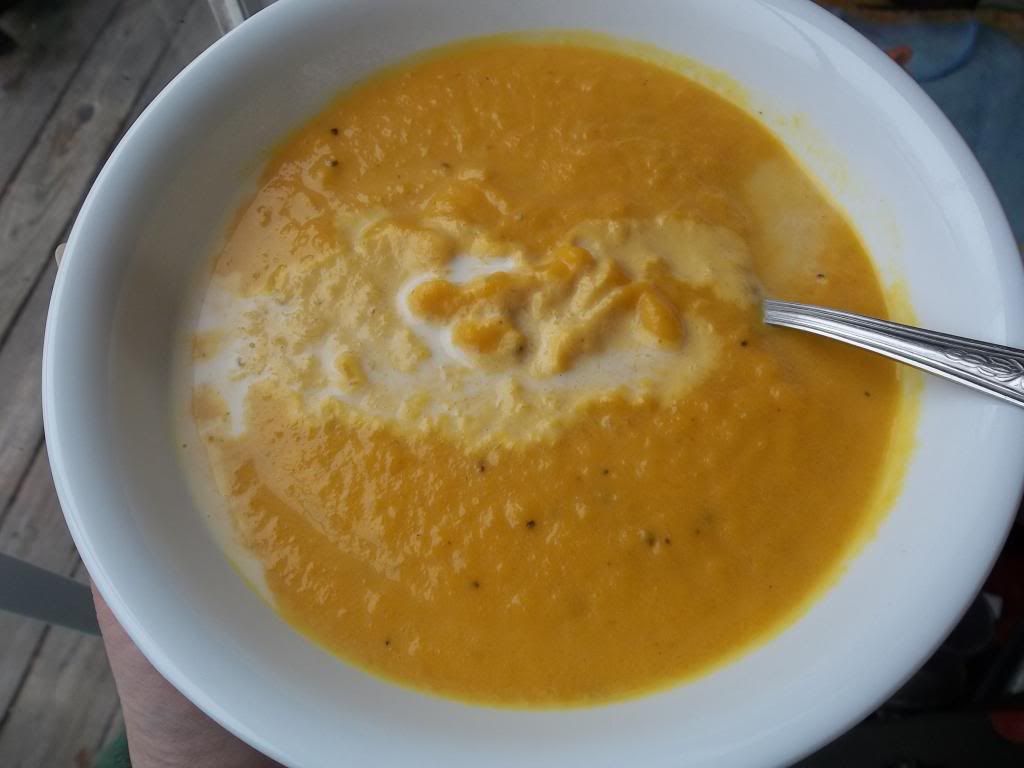 David isn't a fan of it (he said the texture was like baby food), but I love it. It's just how I imagined a good pumpkin soup would taste.
Oh, and the seeds are drying so I can grow my own this year! I have plenty of seeds, so if anyone would like me to send you a few, just let me know in the comments and I'll get in touch with you!