There's nothing that feels better than having a barn full of hay, safe and dry and ready to feed your animals through the winter. I've been buying large round bales for the past couple of years, because I just couldn't afford to buy square bales. They're much more convenient, but I could always think of better ways to spend all that money.
I can't believe my luck though, I was given 100 square bales of hay. I could hardly believe it, and I can still hardly believe it. I've got some wonderful friends out there. Thanks to help from David, his dad, and his brother, we got the barn cleaned out and all 100 bales stacked in the barn this weekend.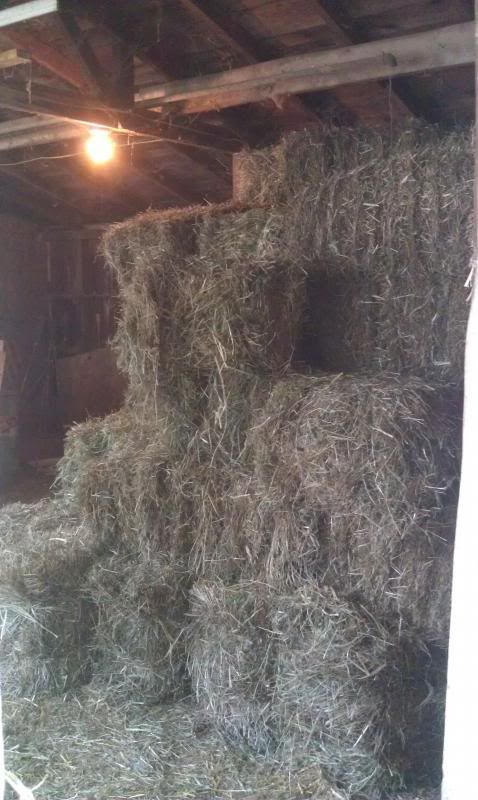 What a gift!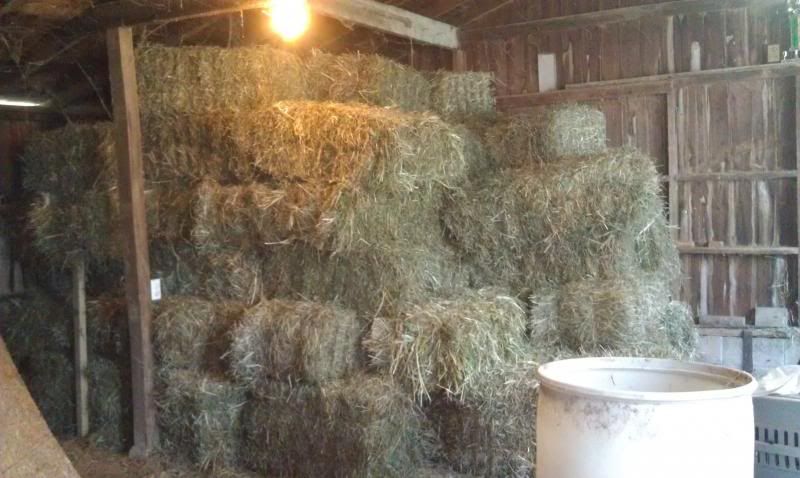 *And just making a note for my own use in case I need it in the future, we got 62 bales on our trailer and 38 on David's dad's trailer. We could have fit another 40 bales in the space in the barn pretty easily.